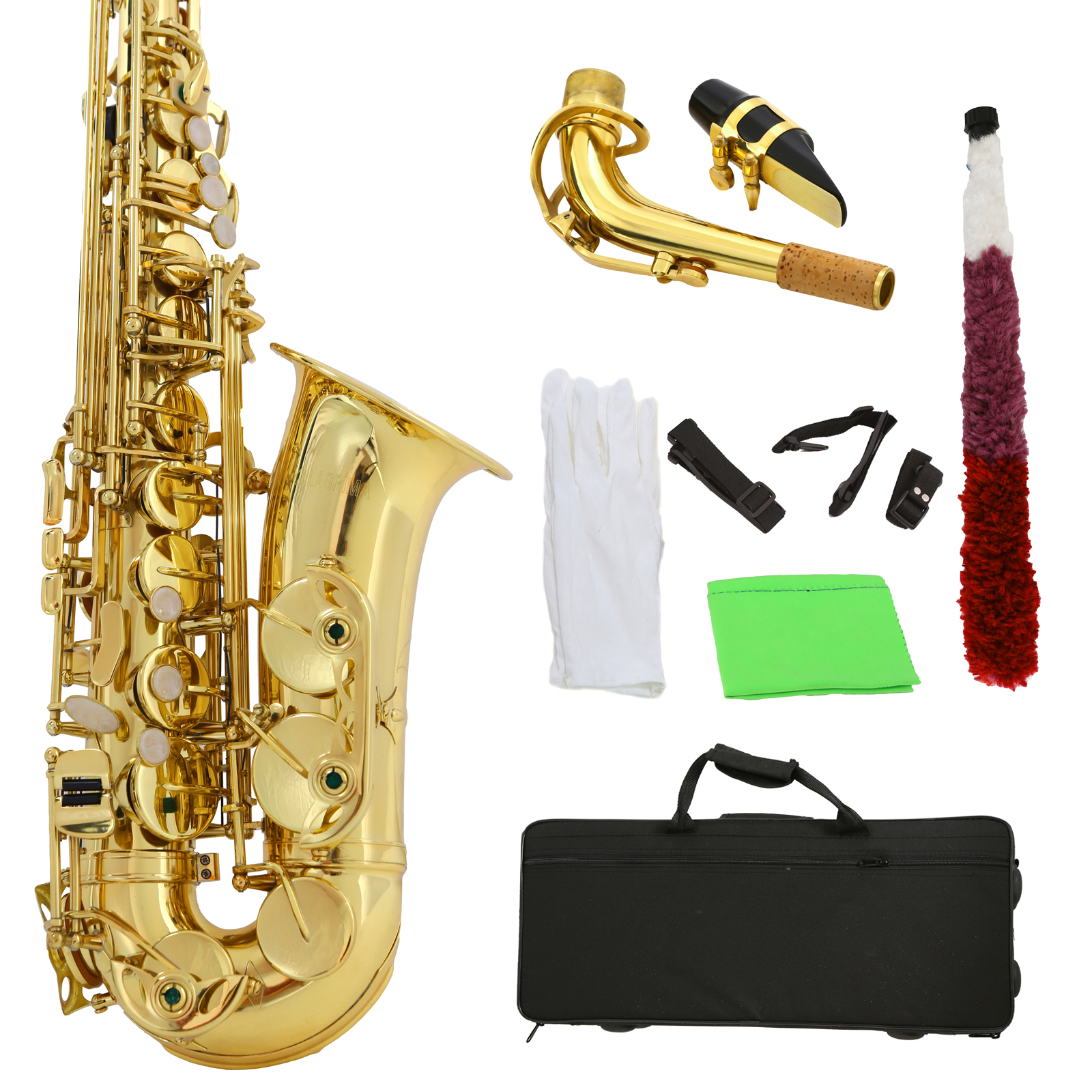 School Professional Paint Gold Alto Eb Saxophone Sax w/Case, Mouthpiece, Carekit
Product description:
This excellent Eb Saxophone by LAGRIMA will make your performance even better in various music styles, ranging classical orchestras to popular jazz ensembles. With high standard of craftsmanship, this Saxophone can produce sharp and clear tone, greatly highlighting your music. LAGRIMA confidently recommend: this Saxophone will offer much pleasure to your practice and performance.
Features:
Easy to play
Pleasing vibrant feel with well-centered sound
Ideal for both music amateurs and professionals
Beautiful and durable Paint Gold body
Item specifics:
Condition: Brand-new
Style: Classic
Type: Saxophone
Color: Golden
SKU: 52700080
Material: Brass
Product Dimension:
Length: 65 cm / 25.6''
Bell: 12 cm / 4.7''
Mouthpiece: 1.6 cm / 0.63''
Package Content:
1x Saxophone
1x Mouthpiece
1x Polishing Cloth
1x Cleaning Swab
1x Cork Grease
2x White Glove
1x Saxophone Case
Once informed of your requests or orders, we will ship targeted items in due time from one of our four warehouses(Houston; Chicago; New Jersey; Los Angeles) after calculating your distance and our actual item quantity.